After many years I am sharing again my videos of my trips to Pakistan. I hope you will like it.
FULL VIDEO: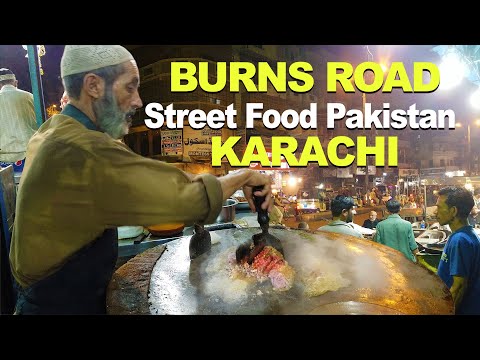 I live in Holland but whenever I visit Pakistan I can't resist going to a food street in whichever city I am staying. After embarking in Amsterdam my first stop is always Karachi. People say Lahore-Lahore-Eh but there is no place like Karachi and if you go to Karachi you can't resist paying a visit to BURNS ROAD KARACHI, one of the oldest if not the oldest food street in the city, even before partition.
During the day food streets in Pakistan look desolated and deserted but they come alive during the night. The transformation is astonishing because it look as if the street does never sleep or shut down. People eat to live but here it seems Pakistanis LIVE TO EAT. People from all walks of life come here with their family and friends to eat delicious food that Burns Road has to offer like Qorma, Sajji, Nihari, Chapli Kabab, Biryani, Haleem, Chargha, Fish and Dahi Baray.
Fresco, Agha Sajji, Dil Bahar Dahi Baray, Malik Nihari, Waheed Kebab, Delhi Rabri and Cafe Lazeez are among the oldest food outlets here.